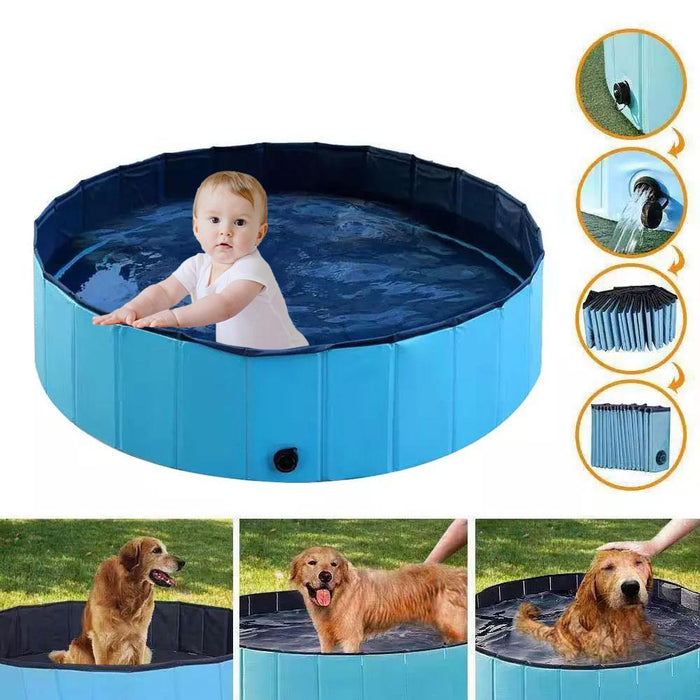 Original price
$22.66
-
Original price
$44.99
Description
The convenient foldable design makes it easy to open and fold, saving space for storage at home, and easy to store and carry when outdoors or traveling. The built-in drainage hole adopts drainage design, which can be opened by rotating, which is convenient for drainage. The drain cover is well sealed, so there is no need to worry about water leakage during use.
Durable PVC material prevents puncture. The bottom is soft and elastic. The corners are well sealed and there is no leakage. We recommend placing the swimming pool on a level surface, without rocks or similar sharp objects under the swimming pool, and trim the dog's nails before using the swimming pool.
The dog swimming pool is covered with durable, safe and non-toxic PVC material, which can provide high-quality swimming places for your pets in the garden or on the beach. In addition, the non-slip bottom of the swimming pool can prevent pets from slipping and falling when splashing around the swimming pool.
Using this foldable swimming pool, it can not only be used as a pet's swimming pool, bathtub, but also as a pet's swimming pool; it can also be used as a children's bathtub, children's toy bar, and children's ball pit for your dog and children Enjoy a good and happy time in summer; it can also be used to collect all kinds of fragmentary objects.
Features
Material: PVC
Color: blue
Size: S 60*20 cm/24*8 inch
             XL 120*30 cm/47*12 inch
             XXL 160*30 cm/63*12 inch
Weight: S 1000 g/2.2 lb
             XL 3700 g/8 lb
             XXL 4750 g/10 lb
Package includes:
1 * Foldable Pet Bath