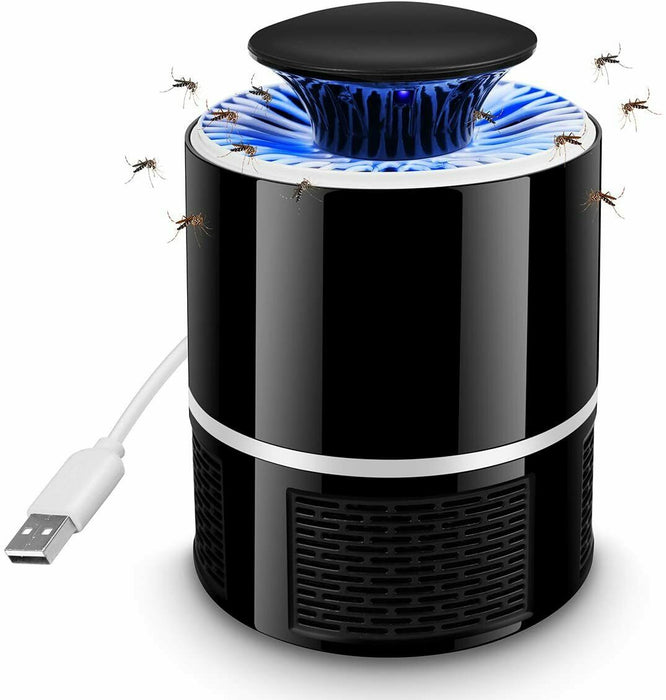 Original price
$39.95
-
Original price
$39.95
Specifications:
Electric UV Mosquito Killer Lamp Outdoor Indoor Fly Bug Insect Zapper Trap USB
Material: Plastic, Metal
Color: White, Black
Package Size: 12.2 x 12.2 x 17.5 cm
Product Type: LED Mosquito Killer
Function: Anti-mosquito
Applicable Area: 51-100 Square Meters
Weight: 310g
Voltage: 110-220V
Power: 5W
Input: DC5V-1A
Size:19X12cmX12cm
Quantity: 1Pcs
Occasions: Kitchen, Living Room, Office, Dining Room, Bedroom, Outdoor Garden Patio Backyard
Package contents:
1X LED LAMP
1X USB Cable

Features:

High efficiency cyclone suction, easy to use.

Energy saving and automatic lighting control.

Non-toxic and environmentally friendly.

Suitable for home use.

Note

1.,Make Sure you use this fly trap in the dark and closed place(close the lights,windows and doors)

2.Put it 0.5~1.0 meters above the ground

3.Continuously Running it for 2-3 days without touch it and without people around.(when first used)

4.Continuously running it for more then one week to kill almost all mosquitoes

Place the device 1.6 to 3.9 feet above the ground.
When the mosquito killer is working, turn off other light sources in the room. The darker the light, the better.
During use, people try not to approach the machine mosquitoes are more attracted to people than machines.
Turn on the mosquito trap 2-3 hours before going to sleep. - Put it in the corner for better results.